Rental office (Serviced Office)
Minimum fee: Depending on the type of room
A private office plan
Address Dojimahama, Kita-ku, Osaka-shi
Room has chairs and desks
Cleaning service
Internet/Wi-Fi
Business lounge
Meeting room(extra charge)
Benefit package service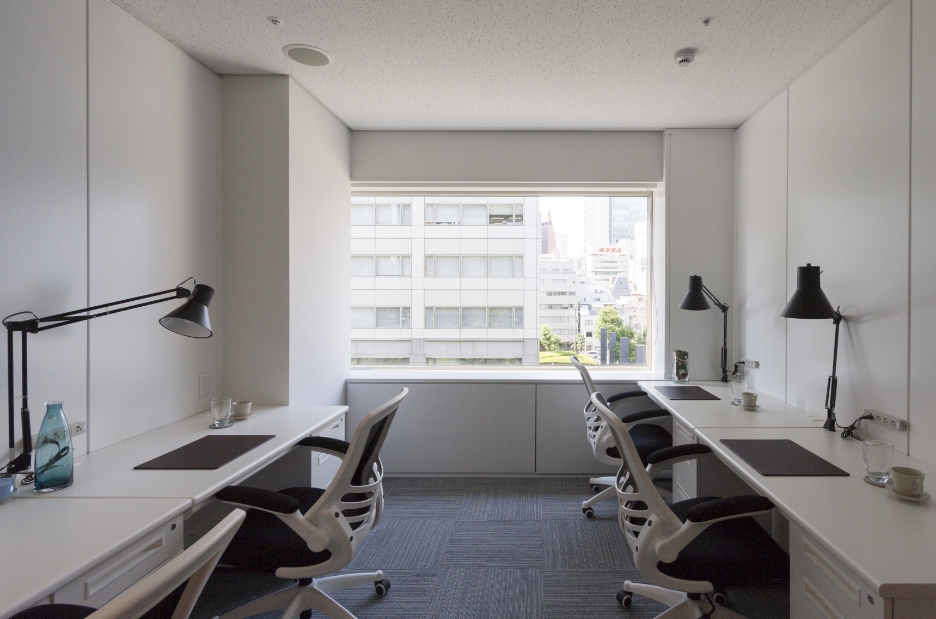 ※Extra charge
Electricity charges(24 hours)air conditioning charges(weekdays 9:00~20:00)pay for usage area proportionally
Traditional rental office vs SYNTH Rental Office comparison "Fees"
Significantly cut initial cost and monthly fees! SYNTH Rental Office can meet your needs!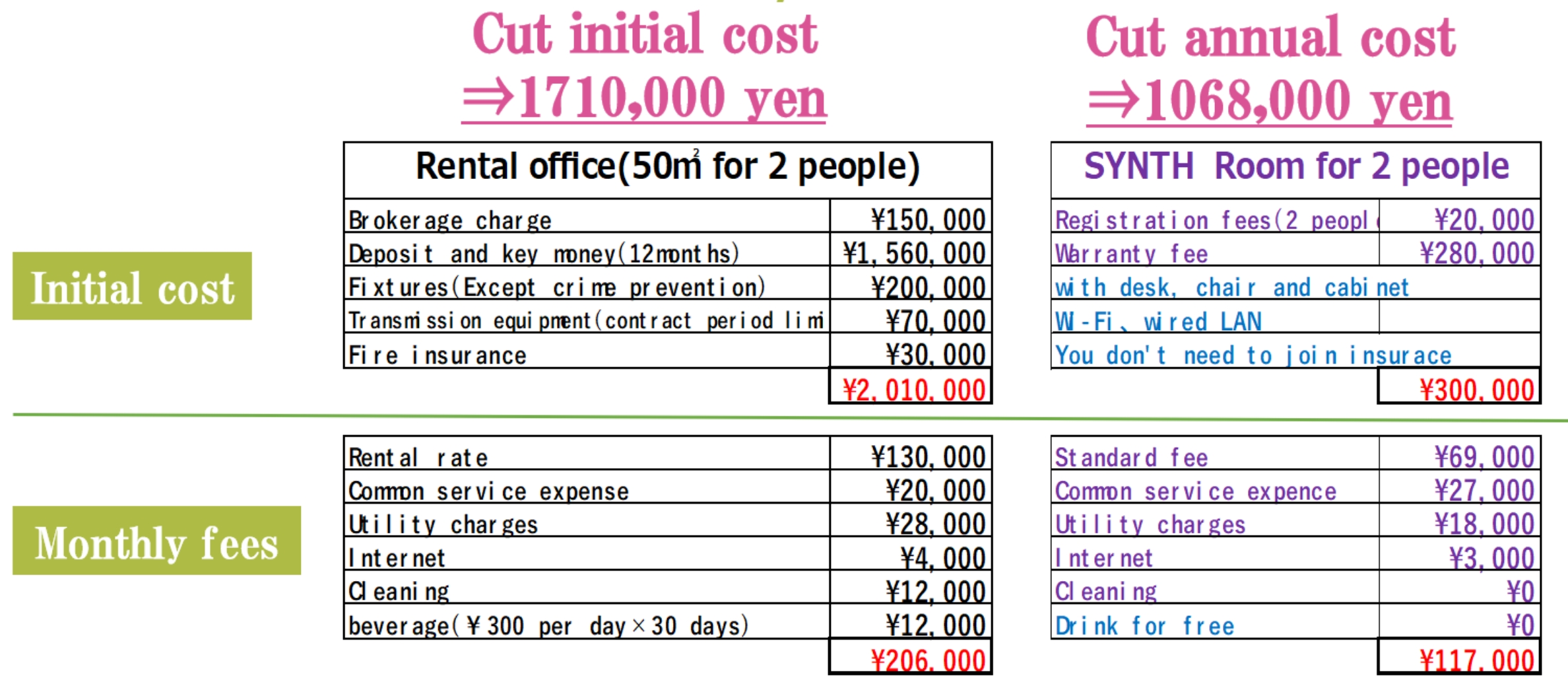 If you move your office many times, removal cost , Around ¥100,000/ once +extra moving cost, will cost you. The change of the number of staff is available in SYNTH, so you can cut cost drastically in case of the change of the number of staff.
Virtual Office
Minimum fee: ¥18,500/ month
Address registration plan
Address Dojimahama, Kita-ku, Osaka-shi
Mail/Package forwarding service
Business lounge (1person)
Wi-Fi
Meeting room (Extra charge)
Benefit package service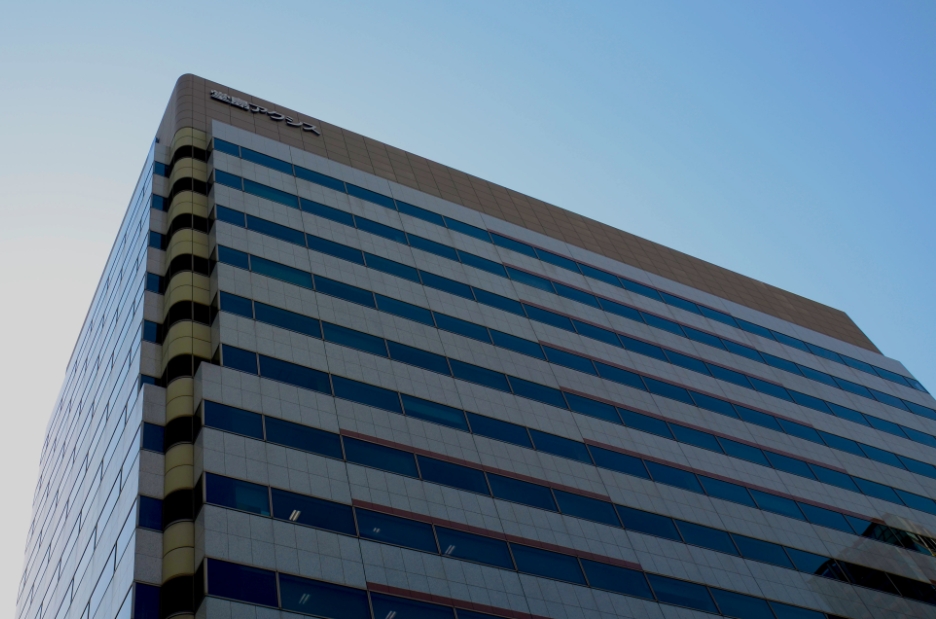 Utility time:Weekdays 9:00~18:00
Virtual office plus +α
Use virtual office efficiently depending on use
+Your own locker
(¥22,000/month)
※Small size
Monthly fee depending on size
(3rd floor private area)
Small : ¥3,500
Medium: ¥5,000
Large: ¥7,000
*Medium and Large combined : ¥10,000
+Fixed line 06-
(¥24,000/month+
Call charge)
Standard fee ¥18,500 + Outside line
standard fee ¥5,500
◎transfer
◎answering phone
◎smartphone app
+The right to use
the lounge
(¥28,300/month)

Standard fee ¥18,500 +
Right to use lounge ¥9,800
This gives the right to customers and guests who aren't contracted to use the lounge

¥9800/month (1 person)
¥3,000円/day (1 person)
If you expect a minimum of 4 visitors per month, ¥9,800/month is reasonable!
Co-working
Minimum fee: ¥13,500/ month
Lounge usage plan
Business lounge
Wi-Fi
Meeting room(extra charge)
Benefit package service